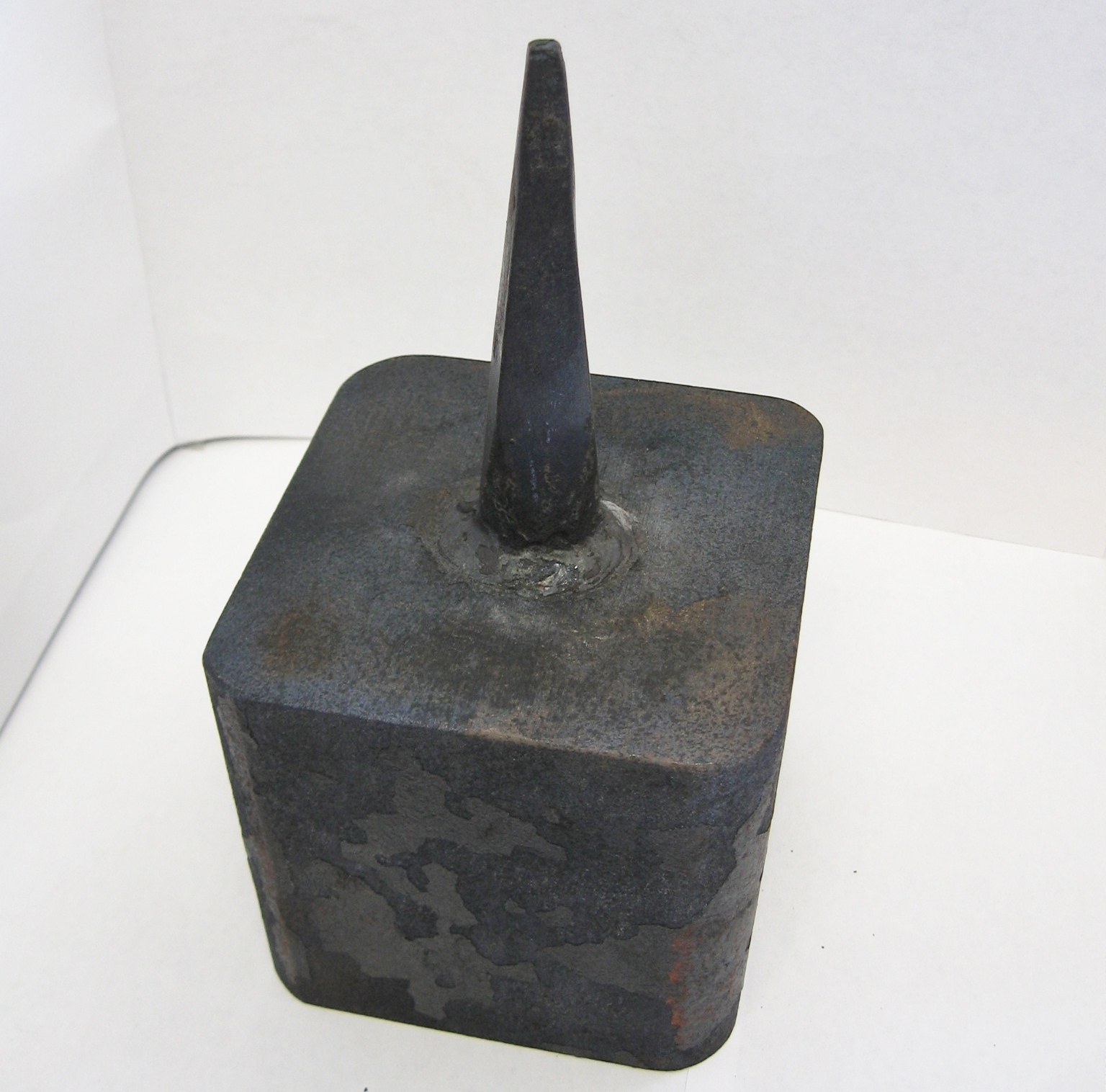 $140.00
FREE shipping anywhere in the USA!
Delivered by USPS Priority Mail
Toll Free Order Line: 888-737-5714
4"x4" block of 4140 tool steel with stake. The 4" x 4" stake anvil weighs approximately 20 lbs. A great starter anvil.
They are oil quenched and tempered to mid 40's Rockwell C.
Will take heavier hammering than the standard 4x4 which is better suited for jewelry and bench work.
Image 1: 4 x 4 stake anvil and stump (stump not included)
Image 2: Drill 1 inch hole in stump
Image 3: Hammer anvil into hole using wood to protect the face of the anvil.